Cast AZ80 Magnesium Plate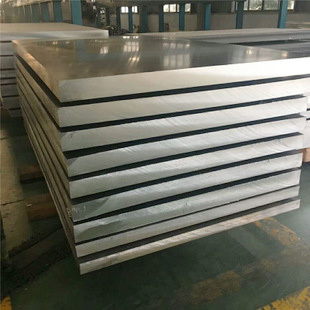 Cast AZ80 Magnesium Plate
Product Code : AZ31, AZ91, AZ80, ZK60
Brand Name : YUECHEN
AZ31B is a wrought magnesium base alloy with good room-temperature strength and ductility combined with corrosion resistance and weldability. Increased strength is obtained by strain hardening with a subsequent partial anneal (H24 and H26 tempers). Our sheet and plates size range is:
Sheet: thickness from 0.5mm to 6mm; Max. width is 600mm; Max. length is 6000mm;
Plate: thickness from 6 mm to 200mm; Max. width is 2000mm; Max. length is 6000mm;
Block: We can supply cut-to-size blocks according to customers requirements.
APPLICATIONS
Sheet and plate in AZ31B find application in medium strength service at temperatures below 150°C. Diverse uses including aerospace, aircraft, concrete tools, 3C (cell phone / camera / computer), speaker cones and textile machinery can all benefit from light weight AZ31B.
AZ31B is non-magnetic and has high electrical and thermal conductivity filling the requirements for RFI and EMI shielding in the electronics and computer industries.
Superplastic forming of AZ31B sheet at elevated temperatures allows production of a wide variety of intricate parts for automotive uses. Monocoque construction utilizing formed sheet can be adapted to many commercial applications.
SPECIFICATIONS
ASTM B90/B90M-07

AMS 4375

AMS 4376

AMS 4377
CHEMICAL COMPOSITION
Al: 2.5-3.5%

Zn: 0.7-1.3%

Mn: 0.20 1.0%

Mg: Balance
PHYSICAL PROPERTIES
Density: 1.78

Coefficient of thermal expansion: 26.8 x 10

-6

K

-1

Thermal conductivity: 76.9Wm

-1

k

-1

Electrical resistivity: 92nm

Modulus of elasticity: 45 x 10

9

Pa

Poissons ratio: 0.35

Melting range: 566 - 632°C
HEAT TREATMENT
No thermal treatment is available for increasing the strength of this alloy after fabrication.
MECHANICAL PROPERTIES


Alloy and Temper

Thickness (mm)

Yield Strength

0.2% offset (MPa)

Tensile strength

(MPa)

Elongation

In 5.65 A (%)

AZ31B-O

0.5 - 1.5

125

221

10

1.5 - 6.3

105

221

9

6.3 - 75

105

221

8

AZ31B-H24

0.5 - 6.3

200

269

5

6.3 -9.5

179

262

7

9.5 - 12.7

165

255

8

12.7 - 25

152

248

8

25- 50

138

234

6

50 - 80

124

234

7

AZ31B-H26

6.3 - 10

186

269

6

10 - 12.5

179

262

6

12.5 - 20

172

255

5

20 - 25

159

255

5

25 - 40

152

241

5

40 - 50

148

241

5
Get in touch with us