Cast Magnesium Tooling Plate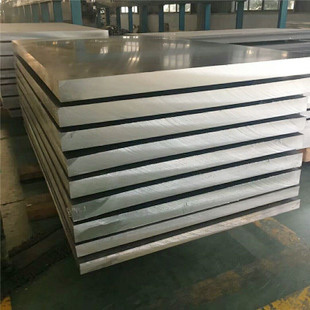 Cast Magnesium Tooling Plate
Product Code : ASTM B90
Brand Name : YUECHEN METAL
We comply with the specifications:
GB5153-03, GB5154-04, AMS4377G, ASTM B90/B90M-15, MIL-DTL 32333, MIL-T-38749, QQ-M-44B, ASTM B107/B107M-13 and ASTM B91-97
Material grades: AZ31B, AZ61A, AZ80A, AZ91D, AZ41M, ZK60, AM50, AM60, ZM21, MIA, ME20M, EQ21, WE43, WE54, ZE41, etc.
Our main products and capabilities are as follows:
Magnesium tooling plate: Max. Thickness: 300mm; Max. Width: 2000mm; Max. Length: 6000mm

Magnesium alloy cast slab: Max. Size: 400 x 1000 x 3000mm

Magnesium alloy sheet: Min. Thickness: 0.5mm; Max. Width: 600mm; Max. Length: 2000mm

Magnesium cast billet: Min. Diameter 90mm; Max. Diameter: 600mm; Max. Length: 6000mm

Magnesium alloy extruded wire: Dia.1.0mm 8.0mm in spool.

Magnesium alloy extruded rod: Min. Dia. 8mm; Max. Diameter: 450mm; Max. Length: 3000mm
Magnesium extrusions:
Round tube: Max. OD600mmx thickness 125mm

Square tube: 430 x 430mm

Flat bar: 920 x 160mm

U-Shape: 800 x 300mm

Rectangular: 700 x 200mm

Magnesium-Lithium Alloy rod, sheet, plate and tube.
Our products already were exported to USA, Japan, Israel, India, Germany, Iran, Columbia, Italy and UK. Good quality, good price and good delivery.
Looking forward to your enquiry and hope a prosperous cooperation can be established between us.
MAGNESIUM TOOLING PLATE is specially produced to provide a flat plate surface with moderate strength and ductility. The production process results in plate with exceptional dimensional stability in machining and remains stable over time. There is sufficient ductility for limited room temperature forming combined with weldability to allow the manufacture of a multitude of complex parts. Wrought magnesium tooling plate (Alloy AZ31B) has the following benefits and characteristics:
DAMPING

Absorbs vibration for longer life, while retaining dimensional stability.

TOOLING

4 to 5 times greater tool life.

FINISH

Up to 5 times more machinable than rolled aluminum.

COSTS

Machine dry, without oil or chemicals.

WEIGHT

Easier handling saves energy and time.

FLATNESS

Eliminates surface machining.

STABILITY

No stress relief after machining; no warps and is dent resistant.

WELDING

Strong weldments up to 95% of parent metal, with minimal porosity.

ALKALI-RESISTANT

Makes for easy cleaning.

CORROSION RESISTANT

A wide variety of chemical treatments exists for corrosion protection, alteration of surface appearance, and to provide a base for painting. Basic engineering precautions averts galvanic corrosion.

STRENGTH

Excellent strength and stiffness per unit weight.

NON-GALLING

Sound and rugged surface, offering a low coefficient of friction and minimum wear,

REPID HEAT

DISSIPATION

Ideal for a broad range of operating temperatures, from 350 degrees Fahrenheit to -30 degrees Fahrenheit.

NONMAGNETIC

Good for electrical and computer applications.

UNIT VOLUME

YIELD

Greater amount of finished magnesium material obtained, pound for pound.

SALVAGE

Scrap retains a consistently high level of value.
APPLICATION
Those applications requiring a flat surface or high dimensional stability benefit from the use of magnesium tooling plate. Typical uses included jigs, fixtures, optical benches, vibration test equipment and inspection gauges. Magnesium Tooling Plate is non-magnetic and has high electrical and thermal conductivity filling many material requirements in the electronics and computer industries.
Get in touch with us